From
RADIONWTN.COM
300,000 BASS TO BE RELEASED IN KENTUCKY
LAKE, TENNESSEE RIVER NEXT WEEK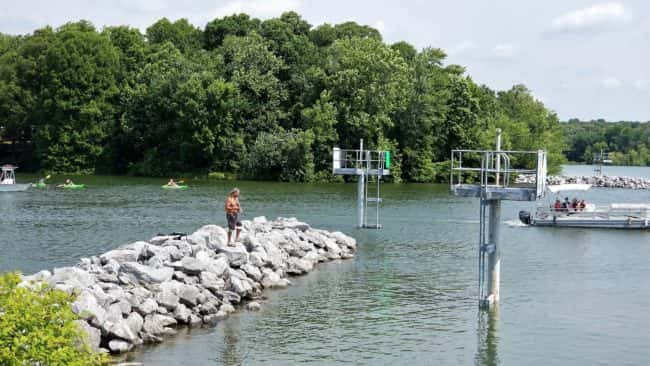 By Shannon McFarlin News Director
Paris, Tenn.–Thousands of pure Florida Bass will be released into Kentucky Lake and the Tennessee River in Henry and Benton Counties next week–300,000 of them, in fact.
Henry County Mayor Brent Greer said the first delivery will be held at noon Tuesday, May 26, at Paris Landing State Park, with the second delivery to be held on May 28 in Benton County.
The fish will be delivered by the American Sportfish Hatchery in Montgomery, Alabama, and releases will be into the Big Sandy basin, West Sandy Basin and the west side of the Tennessee River in Henry and Benton Counties, he said.
The plan to replenish local waters with bass, which have been declining in recent years, was brought to Henry and Benton County officials last year by Charlie Ingram of Humphreys Co. and Bob Cathey of Paris, who have been spearheading the project.
TWRA will be on hand for the release and the release boats also will be manned by members of the Henry Co. and Benton Co. high school fishing teams, as well as the Bethel University fishing team.
"We're doing this for the youth and the future of fishing here," Greer said.
Greer said it is a three-year program, with 300,000 bass to be stocked each year for three years.
Photo by Shannon McFarlin